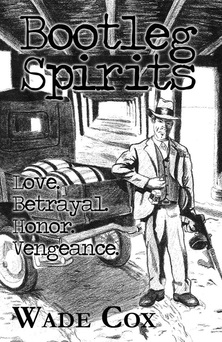 BOOTLEG SPIRITS
- Making a move on the boss can't be easy; even when you're a top earner for an LA mob. In 1927, Tony Bones is trying to do just that. Add to that, complications with outside competition and it's enough for any boss to handle.
When the boss catches wind of Tony's plot against him, he has Tony rubbed out. Caught in the crossfire is Rose, Tony's girlfriend.
Fast forward to 2003, where Albert, an auto customizer, is trying to put his marriage back together. But when his wife dies suddenly, he is devastated. Unable to move on, he falls into a hopeless depression. He visits his wife in the graveyard frequently.
Albert spots the spectral Rose wandering through the same cemetery where his wife is buried and is enamored with her, but how can they ever be together?
This novel has completed the publishing process, and is now available for order. A click on the picture to the left will take you to
www.amazon.com
so you can order it. It's available in physical book form as well as Kindle format.
---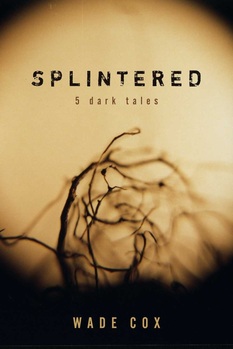 SPLINTERED - a collection of five dark tales sure to tingle your spine. These are tales of greed, power, danger, control, and justice. Herein, you will meet all sorts: a Mexican Mafia package boy, a New Orleans vampire, a career hoodlum, and many more. They will all meet surprising and terrifying ends.

Welcome to the darkest corners of your mind...if you dare.


Available NOW from on all E-reader formats.
---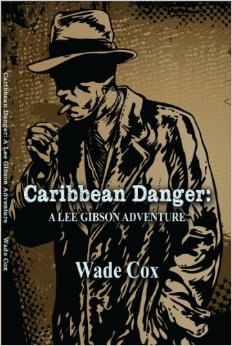 CARIBBEAN DANGER: A LEE GIBSON ADVENTURE
- Lee is a private detective, with a good run of bad luck. He used to be in the army, but a personal tragedy changed all that. He decided he couldn't be somebody else's monkey and live off their scraps any longer.
Being a detective seemed like a natural progression, given his training and background. He took some classes at a university in Virginia, promptly left the United States for the Caribbean, and hung out his sign. Turns out it's no day at the beach. The cases just don't come like they used to.
Now, he's offered a shot at redemption. A client has come through his door with a can't-miss skip trace to find a missing hacker. Finding this guy was the easy part, but dragging him back to Anguilla and keeping him alive long enough to use the information he knows could get a bit sticky.
Buy it
here
, or view the trailer
here
.
---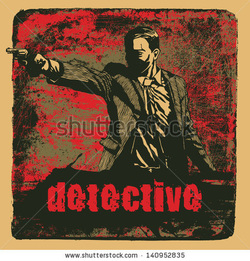 HUB OF THE AMERICAS: A LEE GIBSON ADVENTURE - Fresh from his adventures, the cases are coming pretty regularly now. He's building a reputation as a man who gets things done. He can track down a runaway with the best of them, but can he hold his new relationships together? Will his job put stress on him to the breaking point.

A new case has come forward for Lee. One of his contacts wants Lee to rundown a missing friend, but is evasive when it comes to any information about him. Is he hiding something, or does he legitimately not know? And what about this mark? Who is he hiding from and why?


Sample coming soon.
---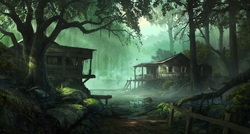 LOW COUNTRY - A high school athlete has been missing for 3 months. The local Charleston, SC police are at a loss. Their case is at a standstill, and they are willing to try just about anything to alleviate the pressure that the local community is placing on them to find the boy.
Marie Deveraux is a respected local psychic who runs a summer retreat for her most gifted students. Marie has gotten a call from the police to help out on the case. Instead of running the usual summer camp, she will employ her students to help find out what has happened to the popular student.

Check out a sample HERE.
---