I have been creating short stories for longer than I would consider myself a writer. I consider a short story like a joke. It must be to the point and concise, and the end result must be satisfying to the reader. Here are a few of my creations: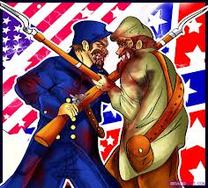 In
THE BATTLE OF BIG LICK
, a soldier from the American Civil War wakes to find his unit has left him behind. He's got to get back to them, but somehow, things are now different.
---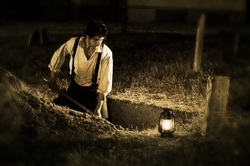 In
A LITTLE PIECE OF HEAVEN
, a gringo who works for a Mexican drug cartel in Texas must dispose of a troublesome piece of cargo.
---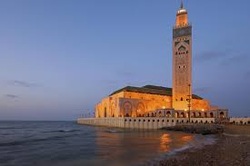 In
ESCAPE: CASABLANCA
, a Polish resistance fighter during WWII has escaped to Casablanca, and must now get out of town - with Nazis hot on his trail. This is a piece of fan fiction based on the movie. I did NOT create this world...it was created by Phillip and Julius Epstien for the movie. This story will also appear on the site www.
fanfiction.net
.
---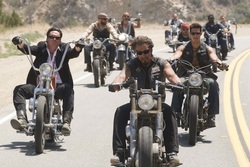 I wrote a story for a writing exercise. The challenge was to come up with a story of 500 words or less, using 6 of 8 provided words somewhere in the story. I chose my 6 and used them. They appear in the story,
bolded
, so they can be easily recognized.
We could write about any subject we wanted, so, being a fan of Sons of Anarchy, like I am, I chose to write about bikers, although currently, I don't ride myself. Since I live out west, I set the story out here. I call the story
Reaction Time
. Enjoy!
---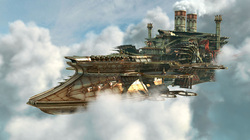 The Duchess II is the pride of the Spanish dirigible fleet. They are on an important scientific mission in the Galapagos Islands in 1889. Some of the crew has other ideas, though. They want freedom from their responsibilities and the Spanish government, and most of all from under the thumb of their strict and overbearing Captain, Javier Santos-Rodriguez. Check out
Part I
, and let me know what you think!
---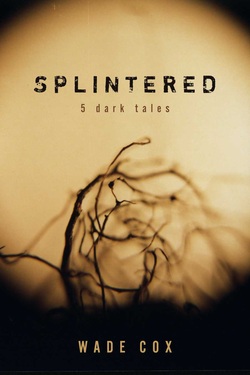 My first collection of short stories, called SPLINTERED is about 5 unrelated stories of the horror one person can visit on another. In the book, you will meet a vampire, a soldier, a drug mule, and other characters as they go about their lives, and in the process, disrupt the lives of others. Available now from BookBaby publishing for only 99 cents.
---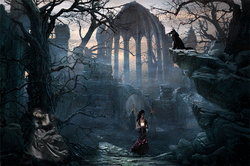 BACK IN THE DAY is a collection of horrors from the past that show, again, man's inhumanity to his fellow man. This collection is incomplete, and I plan on finishing and publishing it by the end of 2017. So far, the plans are for you to meet a law-abiding citizen who turns to a life of crime during the Great Depression, A young sailor out for revenge, A restaurant cook with a terrible secret, a couple who takes a wrong turn into the past, time pirates, and a pair of African women who were captured for the slave trade.
---